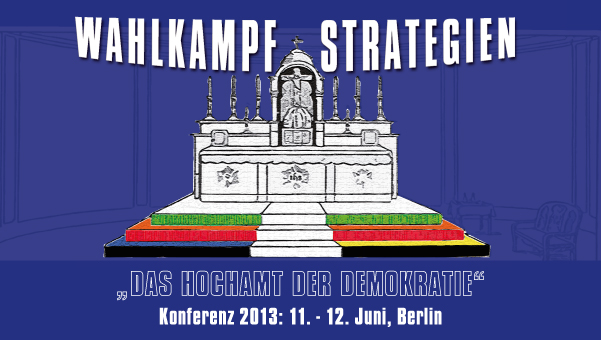 From June 11-12, three month before the Bundestag election, the campaign managers of the different parties as well as the heads of the advertizing agencies hired by CDU, SPD, The Greens, FDP, and Pirate Party will present their strategies and concepts for the 2013 electoral campaigning at a conference in Berlin. These presentations will be completed by journalistic and scientific statements and perspectives of which one will be contributed by Thorsten Faas.
The conference's focus will be put on the latest trends observed in modern electoral campaigning: Which role does social media and last-minute decision making play? Which position is taken by the candidates? And is negative campaigning becoming an increasingly relevant phenomenon?
In order to achieve a large number of audience members, the conference will be broadcasted via live stream. Click here to access the conference's flyer.